Sustainability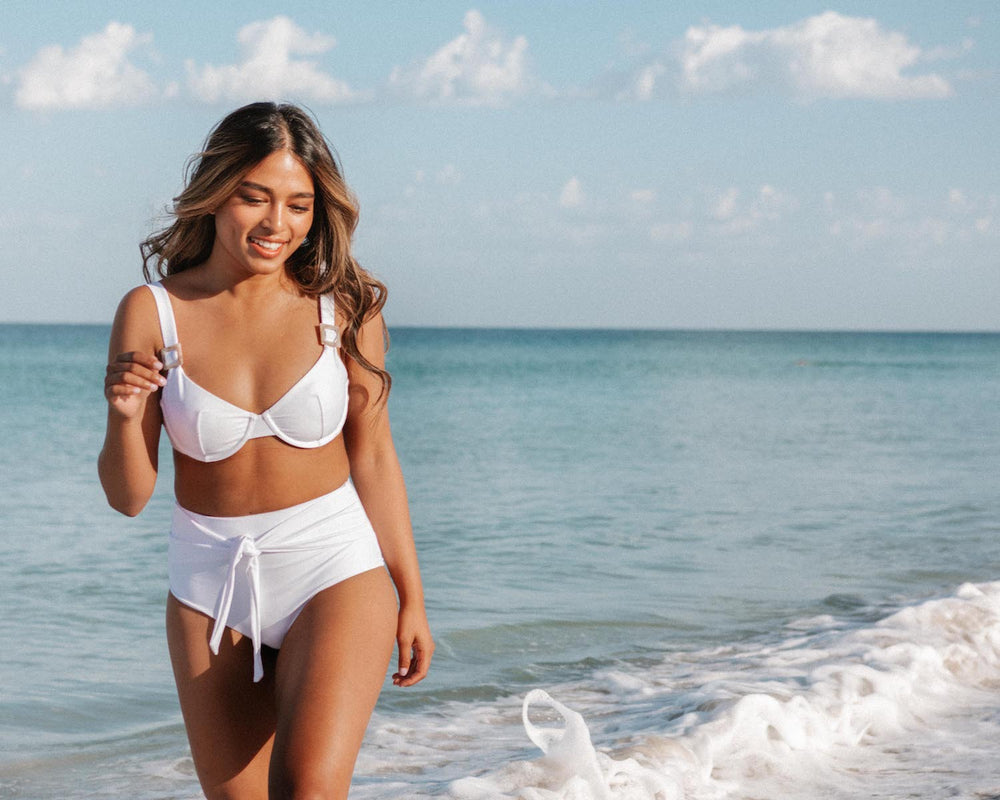 SUSTAINABILITY
At Ete Swimwear we strive to have a positive impact on the world around us. That means producing products in the most responsible way, reducing our impact on the environment, and treating people as fairly as we possibly can. We're not perfect, but we'll always work to improve and be the best we can.
We may just be starting our sustainability journey but we want to share it with you as we progress down this path, we realise there is much to learn and improve on, to do our part in sustainability & the community. We want this to be an open conversation with not only our suppliers & retailers, but we want you to join us on this journey, taking a step in the right direction.
We look forward to sharing our sustainability journey as it evolves because there is always more to learn, new ways to adapt and endless possibilities to evolve.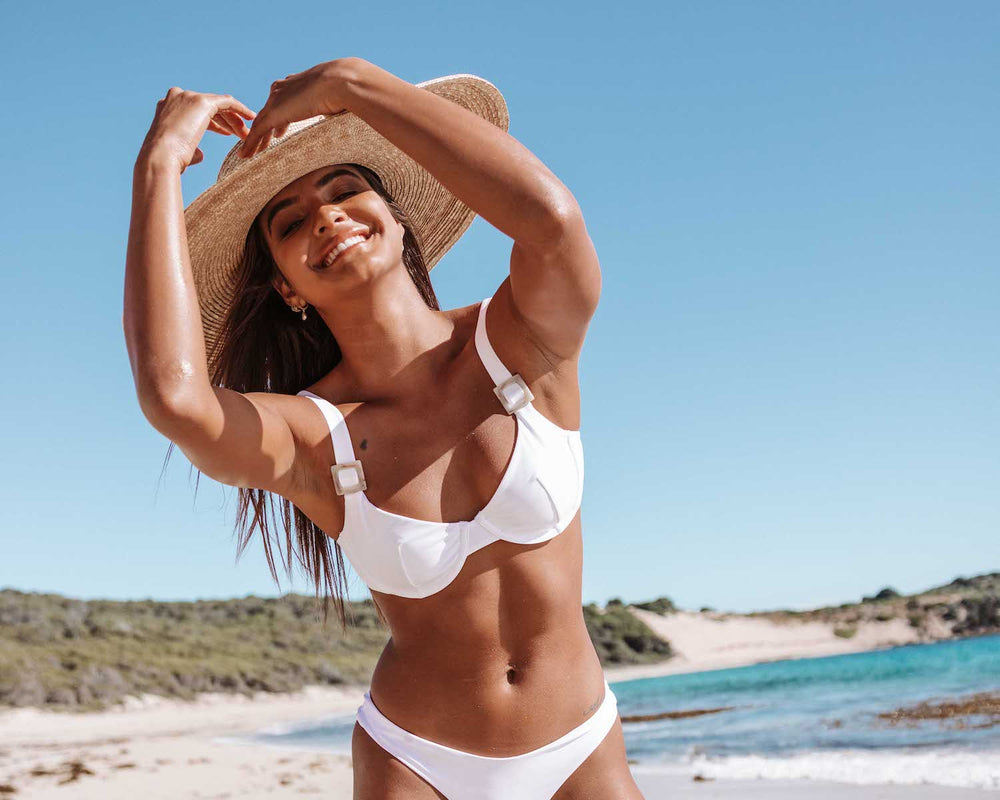 MANUFACTURING
Ensuring our products are manufactured consciously and ethically is so important to Ete Swimwear. Our team of international artisans and factories all abide by a strict code of conduct, (outlining things like antidiscrimination, no child labour, health and safety, fair wages and working hours etc), and are BSCI approved. We are also proud that in addition to this, our factories have established and implemented an effective water consumption policy, to help reduce any water waste.
We've always worked closely with our global partners to minimise the negative impacts associated with manufacturing and to ensure that all people involved are treated fairly and respectfully along the way and all our partners are independently certified.
Every year an independent audit of our factories is undertaken by certification bodies who specialise in social and ethical standards and interview workers to make sure our wider manufacturing team have access to the best working conditions possible. Our manufacturers are certified to SEDEX – SMETA which gives us assurance that each worker is treated in an ethical manner in relation to health, safety and labour standards.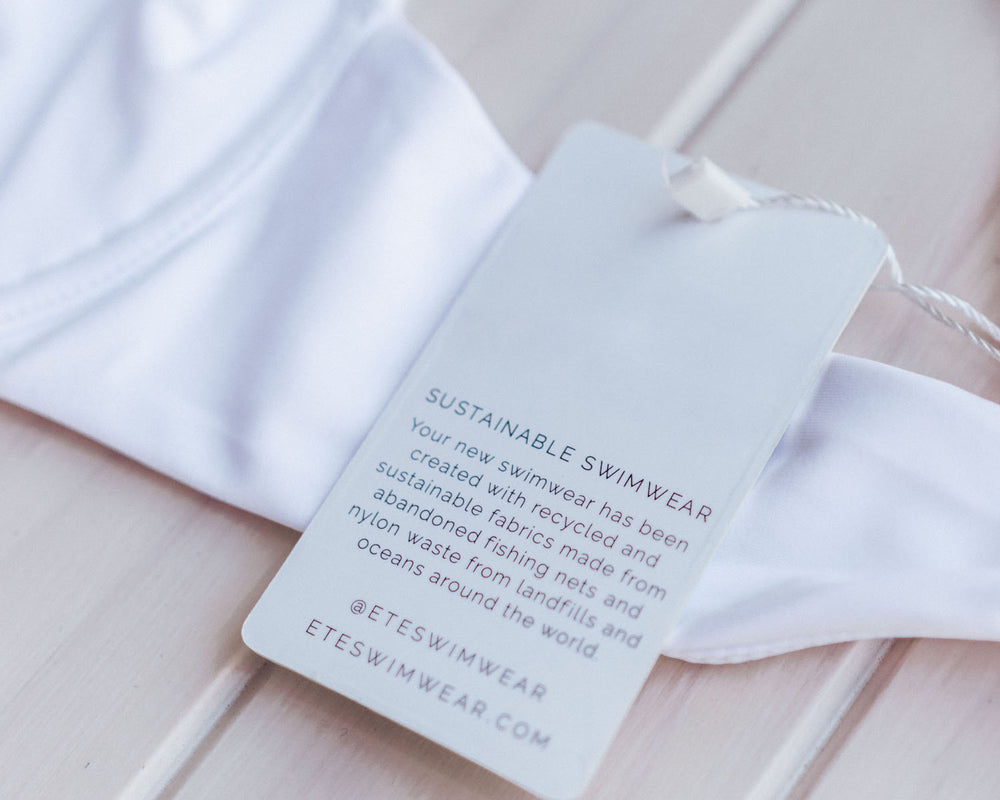 OUR PRODUCTS & MATERIALS
Each of our swimsuits are carefully constructed, and designed with quality materials to last and be well-loved by our customers so that we can do our part to reduce fashion waste. We don't believe fashion should be disposable.

All of our new collections are 100% made from recycled & sustainable fabrics. Recycled fabric is the perfect choice for our swimwear because it's not only good for the planet but it is also super soft and strong to withstand long days in the sunshine. Our sustainable & recycled fabrics are made from abandoned fishing nets and nylon waste from landfills and oceans around the world.

As well as being a solution on waste,regenerated nylon is also better when it comes to climate change. It reduces the global warming impact of nylon by up to 80% compared with the material from oil.

Ete Swimwear fabrications meet Oeko Tex Standard 100, the highest certifiable standard for ensuring responsible use of chemicals during the construction of the fabrications we use.
PACKAGING
We now use compostable packaging for all our new collections which are made of plant materials and completely free from any toxic components. By swapping to compostable packaging we are saving thousands of single-use plastic bags from entering the environment annually.